VISION CRAFTERS OPTICIANS IS OFFERING 5% DISCOUNT ON A PAIR OF GLASSES
ANY PAIR OF GLASSES YOU BUY FROM VCO
Thank you for your patience
As difficult as it has been for Vision Crafters customers our facility stands on strong foundations. At the heart of our business is the trust that all our loyal customers, like you, have placed in our brand over many years to care for your eyes. Our optometrists,Opticians and our front line staff care passionately about your eye health and are ready to serve you once again.
New store Hygiene Protocol in-store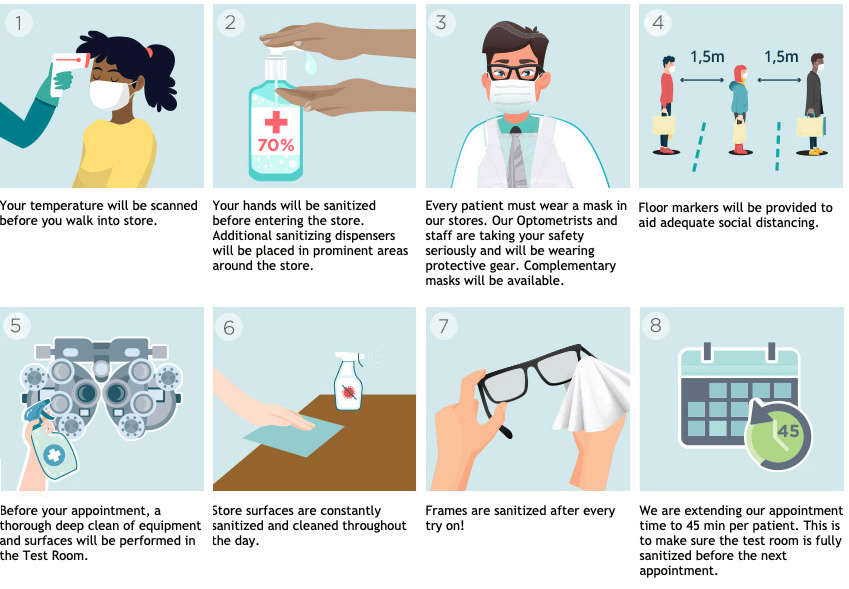 WE HAVE TIME FOR YOU
ACVUE VITA
ACUVUE® Vita® monthly contact lenses are designed for consistent comfort throughout the month.
AIR OPTIX AQUA MONTHLY
Ciba Vision Air Optix Aqua monthly disposable contact lenses are claimed to give up to 5 times greater oxygen transmissibility than traditional contact lenses
OPTIX NIGHT AND DAY
The AirOptix ®Night and Day® Aqua contact lens combines oxygen and moisture to contribute to outstanding wearer comfort on contact all day, every day.